ABOUT US
Whiteman Development Projects Ltd is a business development/project company that offers enterprise solutions to governments, corporate houses, financial institutions and public consumers. We are incorporated as a limited company under the Laws of the Federal Republic of Nigeria to carry out the business of Procurements, Civil Works, Pipeline Works, Oil & Gas, Real Estate and Property Management with other Nigerians and fellow counterparts around the world.
Whiteman Development
OUR VISION:
To be the clear leader in our chosen markets and the benchmark for customer service worldwide.
OUR MISSION:
To delight our customers through the innovative use of technology and people, thereby creating wealth for stakeholders.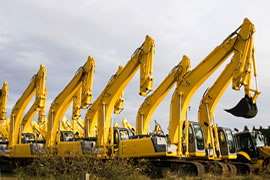 OUR CORE VALUES:
Commitment & Credibility.
OUR PEOPLE:
We have the brightest and best crop of staff to be found in any leading organization, they are loyal, dedicated, creative and hardworking. They are our greatest asset.
OUR SERVICES:
Procurements
Civil Works
Pipeline Works
Oil & Gas
Real Estate
Property Management
takeholders.
OUR CULTURE:
We treat every customer as a G – U – E – S – T.
We are privileged to serve you in the face of competition.
We understand time is of essence and we will never delay your work.
We are not claiming to be No. 1 but we have the best practices you can trust